Do you ever wonder what Christmas tastes like? Some would say it tastes like peppermint or chocolate. I took the time to find some recipes that when you bite into them, they remind you of Christmas and make you excited for this time of year. The first recipe I want to share with you is perfect for holiday baking and for leaving  out for Santa Clause along with  glass of milk.  
White Chocolate Peppermint Cookies
Start by check to see if you have everything you need: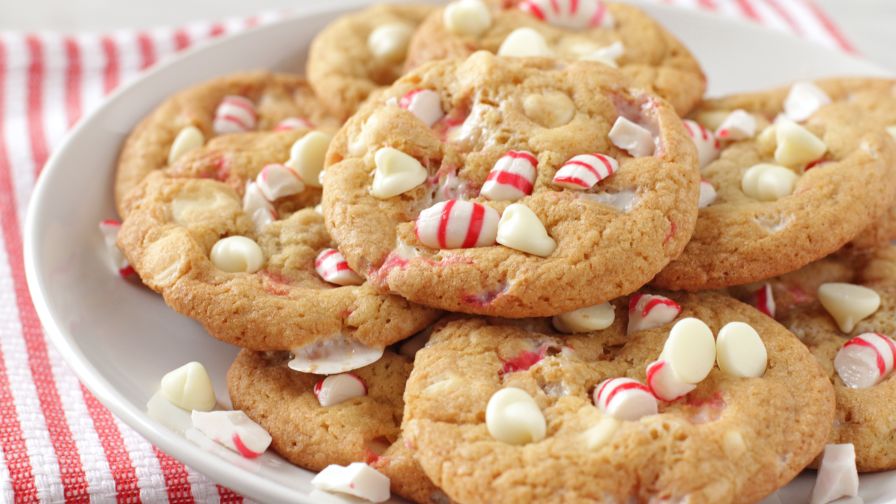 1/2 cup butter (room temperature)

1/3 cup cream cheese (room temperature)

1 cup brown sugar

1/2 cup sugar

2 large eggs

1 teaspoon vanilla extract

1/4 teaspoon peppermint extract

2 1/2 cups all-purpose flour

1 teaspoon baking soda

1/2 teaspoon salt

1 cup white chocolate chips

1 cup peppermint crunch baking chip Coarse sugar, for sprinkling ( which is optional).  
After you've made sure you have everything you need to make these, start by preheating your oven to 375 degrees. In one bowl, beat together the cream cheese, brown sugar, and sugar for three minutes until creamy. After it looks like you got it as creamy as possible, add one egg in at a time (mixing right after each) following that with vanilla and peppermint extracts.
In a separate bowl, mix together flour, baking soda, and salt. After it's all mixed together, add it into the first bowl that included the cream cheese. This is where the Christmas part of the cookie comes in: add in the white chocolate chips
and PEPPERMINT CHIPS!
Get a pan for cookies out and place a sheet of parchment paper on it so the cookies don't stick to the pan. Roll dough into to little balls as big or little as you please and place it on the cookie pan about two  inches apart so they do not stick to each other.
Leave them in the oven until they are a golden brown, which should be about 9 to 11 minutes.  Once they are done, let them sit and cool down so they don't fall apart when you try to pick them up and eat them.And so they won't burn you since, you know, it is right out of the oven.
These are perfect to me and remind me of Christmas because of the hint of peppermint in there makes me think about the decorative candy canes on trees.